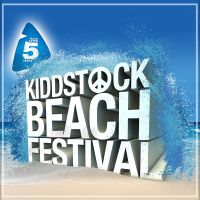 Kiddstock Beach Festival 2015 at Majuba Beach
Saturday 1st August
Venue/Location: Majuba Beach, Redcar
Doors: 12:00 till 23:00
Min Age: 18

After 5 years away, Kiddstock Festival returns with a twist... The UK's Only Hard Dance Beach Festival.
This event has already happened!
This event occurred in August 2015. If you're looking for a upcoming event, try the links below:
View more events.
Who's Going to This?
Lineup and Details for Kiddstock Beach Festival 2015
▀▀▀▀▀▀▀▀▀▀▀▀▀▀▀▀▀▀▀▀▀▀▀▀▀▀▀▀ ▀ ▀ ▀ ▀ ▀ ▀ ▀ ▀

Kiddstock Beach Festival 2015 // Redcar Beach, Cleveland, UK
Saturday 1st August 2015 // 12-11pm + Afterparty.

North East's Most Loved Hard Dance Festival RETURNS!

Beach Stage + Outdoor Stage + 3 Arenas. Over 70 Acts.

Over 16 Hours of the best: Subground, Hardstyle, Hard Dance, Hard House, House, Trance, Rawstyle, Hardcore, Old Skool, Techno + More!

▀▀ DJ LINE UP ▀▀▀▀▀▀▀▀▀▀▀▀▀▀▀▀▀▀ ▀ ▀ ▀ ▀ ▀ ▀ ▀ ▀

☆ Main Stage on the Beach
★ Hosted By QULT

★ Isaac
☆ Yoji Biomehanika
★ Alex Kidd
☆ Kutski
★ Acti
☆ A*S*Y*S
★ Geck-O
☆ Mark EG
★ Argy
☆ Phil Mackintosh

☆ Arena 2
★ Hosted By XSTATIC

★ Tidy Boys
☆ Andy Whitby
★ Rob Tissera
☆ Andy Farley
★ JP & Jukesy
☆ Ben Stevens
★ Kirsty Lee James b2b Craig Lee
☆ Energy Syndicate
★ Digital Mafia b2b Joe Longbottom
☆ Justin Daniels & Jamie R

☆ Arena 3
★ Hosted By THE DANCE FACTORY SESSIONS.

★ SIGNUM (trance classics)
☆ John Kelly (house classics)
★ Dark By Design (producer set)
☆ Kidd Kaos (k405 classics)
★ Sam Townend (tidy classics)
☆ Shaun T (Goodgreef Classics)
★ KRM (Hardstyle classics)
☆ James Cottle (ibiza classics)
★ Adian Davis b2b Lee Robinson (house classics)
☆ Andy McCarthy (old skool classics)
★ Nathan Reverly (trance classics)

☆ Arena 4
★ Hosted By TWISTED's DARKSIDE vs HORIZON

★ Anime
☆ Destructive Tendencies
★ Al Twisted
☆ Big Worm
★ Smurf
☆ Rob Da Rhythm
★ Biorekk & Mikey Motion
☆ Disturbia & Genocide
★ Calum J & Audio D'Fectz
☆ Tomo & Andy Clark
★ EHD
☆ Playboy & Demonic Technique

☆ Outdoor Stage
★ Hosted By KIDDFECTIOUS ALLSTARS

★ Danny Williamson
☆ Prime Suspects
★ Tone
☆ Reklus
★ Ric Hard
☆ Enigma
★ Bracken
☆ Desudo
★ Unit 13
☆ Anonybass
★ Yuzik & Kad

☆ Afterparty at The Deck / 11:30pm till Late

☆ Alex Kidd
★ Andy Whitby
☆ Dr Hill vs Joe Sav
★ Luke & Jake
☆ Eddy Taylor
+ More.

▀▀ TICKETS ▀▀▀▀▀▀▀▀▀▀▀▀▀▀▀▀▀▀▀▀ ▀ ▀ ▀ ▀ ▀ ▀ ▀ ▀

☆ 1̶s̶t̶ ̶R̶e̶l̶e̶a̶s̶e̶ ̶S̶t̶a̶n̶d̶a̶r̶d̶ ̶T̶i̶c̶k̶e̶t̶ ̶£̶2̶0̶.̶0̶0̶ ̶+̶ ̶B̶F̶
★ 2̶n̶d̶ ̶R̶e̶l̶e̶a̶s̶e̶ ̶S̶t̶a̶n̶d̶a̶r̶d̶ ̶T̶i̶c̶k̶e̶t̶ ̶£̶2̶5̶.̶0̶0̶ ̶+̶ ̶B̶F̶
☆ 3̶r̶d̶ ̶R̶e̶l̶e̶a̶s̶e̶ ̶S̶t̶a̶n̶d̶a̶r̶d̶ ̶T̶i̶c̶k̶e̶t̶ ̶£̶3̶0̶.̶0̶0̶ ̶+̶ ̶B̶F̶
★ 4th Release Standard Ticket £35.00 + BF

★ 1̶s̶t̶ ̶R̶e̶l̶e̶a̶s̶e̶ ̶V̶I̶P̶ ̶T̶i̶c̶k̶e̶t̶ ̶£̶4̶5̶.̶0̶0̶ ̶+̶ ̶B̶F̶
☆ 2nd Release VIP Ticket £49.00 + BF

★ Afterparty Ticket £TBA

VIP Includes: VIP Entry with Queue Jump, Lanyard + Set Times, After Party, Kiddstock Album, 1 Free Drink

☆ Skiddle.com
★ http://www.skiddle.com/e/12277347

You can also buy paper tickets from:

☆
★

▀▀ TRAVEL ▀▀▀▀▀▀▀▀▀▀▀▀▀▀▀▀▀▀▀▀ ▀ ▀ ▀ ▀ ▀ ▀ ▀ ▀

☆ Car.
Coming by car? Tap TS10 5BJ into your Sat Nav. Plenty of car parks and spaces near the Festival.

☆ Coach.
We are currently putting together a list of Coaches. Are you running one? email jack@kiddstockfestival.com for help and group details.

☆ Train.
Redcar Central is the nearest stations, which is only a 5 minute walk from Station to Festival.

☆ Plane.
The nearest airport is Durham Tees Valley International Airport, Darlington, which is only a 35 minute car ride from Airport to Festival. You can also fly to Leeds Bradford, Newcastle Airport etc.


▀▀ HOTELS ▀▀▀▀▀▀▀▀▀▀▀▀▀▀▀▀▀▀▀▀ ▀ ▀ ▀ ▀ ▀ ▀ ▀ ▀

You will find Guest Houses and B&B's all within a few minutes of the festival. Check out http://www.redcar-cleveland.gov.uk/ for places to stay.

Warning, Hotels will be snapped up quick!


▀▀ OTHER ▀▀▀▀▀▀▀▀▀▀▀▀▀▀▀▀▀▀▀▀ ▀ ▀ ▀ ▀ ▀ ▀ ▀ ▀

Planning on running a coach? or bringing more than 10 People? Email jack@kiddstockfestival.com for group rates and help on advertising your coach.

▀▀ LINKS ▀▀▀▀▀▀▀▀▀▀▀▀▀▀▀▀▀▀▀▀▀ ▀ ▀ ▀ ▀ ▀ ▀ ▀ ▀

☆ http://www.kiddstockfestival.com/
★ http://www.cluboverload.com/
☆ http://www.skiddle.com/
★ http://www.trackitdown.net/
☆ http://www.htfr.com/
Artist Information
Venue Information
Majuba Beach
Majuba Beach
Redcar
TS10 5BJ

Phone: 07826526582
Music Genres
Hard House, Hard Trance, Hardcore/Hardstyle, House, Old Skool
The event information, content and images shown have been provided by the event promoter. If you wish to report an issue with this event please click here: Report issue with event
View Kiddstock Beach Festival 2015 on Skiddle.com
View Majuba Beach on Skiddle.com